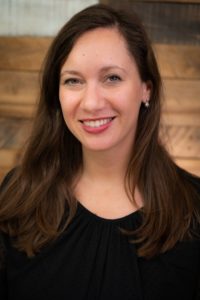 Suzy McCalley
Owner/Yoga Instructor
Suzy McCalley earned her certification as a 500 E-RYT yoga instructor at the Asheville Yoga Center.  She is the founder and owner of The Breathing Room.  Suzy is a wellness coach, certified yoga and reiki practitioner, singer, actor, writer, speaker and entrepreneur. She was born and raised in Brazil by professional musicians and community-based creatives. Her passion is educating on issues related to small business, personal enlightenment, stress, life balance, and self-care.
Suzy has been committed to practicing and teaching yoga for more than 15 years.  Her unique journey brought her from Rio de Janeiro, Brazil to Austin, Texas, then to Winston Salem, where she has lived for the past 13 years with her sweet son Henry.  A highly creative artist, Suzy sings, acts, writes, dances, plays the violin and teaches on all of these subjects.  Suzy incorporates a range of holistic practices into her work, including many styles of yoga (influenced by everything from kundalini to yin and ashtanga), meditation practices, breathing techniques and tai chi techniques. She is also a Reiki Master Teacher and a certified EFT (Emotional Freedom Tapping) Practitioner.  Suzy capped off her artistic talents and drive to be a leader in holistic wellness by earning her Master of Fine Arts degree from Goddard College in 2020.
She works privately with clients to achieve greater mental, emotional and physical balance as critical elements of the healing process.  She is also a professional speaker and leads group classes and retreats for businesses, churches, schools and non-profit organizations.  Clients, students, and teams that work with Suzy through her coaching and wellness programs experience life-changing transformation. Individuals gain new skills such as increased strength and flexibility, more effective emotional and mental management, reduced stress, greater confidence and productivity, increased levels of peace, joy, and overall satisfaction in their personal and professional lives.
Yoga Instructor
Akiyra is a beautiful spirit who was born in High Point and never strayed far from home.  She is a proud mother and lover of laughter. Akiyra's path to overcoming childhood trauma and finding her true self led her to yoga.  Her transformation was truly life-changing.  Now, she has a palpable desire to help others find healing, as well, through purposeful, powerful, and playful movement. Akiyra completed her 200 E-RYT at The Breathing Room in May 2021.  She journeyed to Colorado for an intense training and additional certification in both Buti Yoga and Hot Buti Yoga in October 2021. Buti Yoga is a dynamic asana practice fused with primal movement, tribal dance, and deep engagement of the core. Akiyra's desire is for every session on the mat to present each student with a safe space that facilitates nurturing, transformation, and freedom of expression. Her hope and encouragement for everyone is that they can embrace both physical and spiritual growth, on the mat and beyond. Akiyra carries her love of journaling and meditating with her outside of the studio.  She also loves reading a good book and cooking tasty meals and treats.
Yoga Instructor
Lyra is a humanistic, highly sensitive healer, teacher, dreamer, and magic-maker.  She is a modern day alchemist working with energetics, movement, breath and sound to harmonize all layers of the self. As a Shamanic practitioner her inspiration comes through her devotion to listening beyond words and seeing the unseen. She weaves together tools, teachings, healing modalities, and guidance that is intuitive and transformational. The space Lyra cultivates is one that inspires beings to champion their inner freedom and forge a connection with their inner compass, trusting the unique language of their bodies, minds, and souls. Lyra believes that every human has the power to self-balance, self-regulate, self-empower, and self-heal through the process of conscious embodiment and conscious relaxation.  Lyra offers group and private sessions, workshops and a variety of classes and immersive experiences that include meditation, yoga, somatic movement, breathwork, vocal alchemy, chanting, conscious embodiment, journeying, and sound healing. Her credentials include being a Certified Yoga Teacher (200hr Hatha, 220hr Kundalini, Yoga Nidra), Embody Keys Instructor, Certified Shamanic Practitioner, Craniosacral Practitioner, and Integrative Somatic Trauma Therapy Practitioner.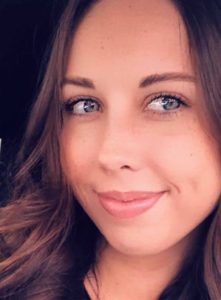 Lauren Alvarez
Yoga Instructor
Lauren is passionate and committed to wellness in both her personal and professional life.  As a Registered Nurse, Lauren is driven to help individuals and families heal from physical injuries and illness and be restored to a complete state of well-being.  A big part of her work with others, as with herself, is taking care of the mind, spirit, and soul to support the physical body.  Lauren believes strongly that our thoughts and intentions directly shape our habits and behaviors.  After practicing yoga off and on for several years, Lauren felt led to become a certified instructor so that she could share the benefits and joys of yoga with people of all ages and abilities.  Lauren completed her 200-RYT training at The Breathing Room in 2022.  When not on her mat or getting creative in the kitchen, Lauren enjoys spending time with her husband, Noah, and their precious baby girl, Sofia.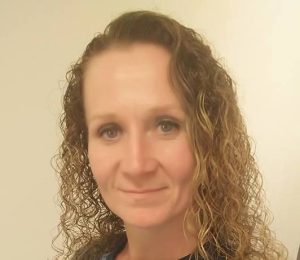 Rhonda Beck
Yoga Instructor
Rhonda has been passionate about holistic wellness and fitness for as long as she can remember.  It was yoga and meditation that helped her move past significant trauma as a young adult and she knew then that, someday, she would share the powerful gift of yoga with others.  Rhonda completed her 200-hr training at The Breathing Room in 2022 and immediately began sharing her sweet spirit and talents.  She has a heart for those in need of support on their healing journey, with a special focus on seniors, people of limited abilities, and brand new yogis.  Rhonda teaches vinyasa flow classes that focus on looking inward and increasing the connection of body, mind, and spirit.

Yoga Instructor
Louie was First introduced to Asian philosophies and training at the age of 12 with the practice of Shaolin Kung Fu. Adding to that practice Tai Chi and the understanding of the body's energies, meditation and devotional practices until his later twenties. Louis also studied various religions and theologies throughout his years. In his later 30s suffering a devastating back injury that left him jobless for 3 years and laying on his back he found the practice of classical Indian music which led him in-turn to the practice of yoga. After Louis found greater health, flexibility, and overall well-being through his practice of yoga, he decided to share his practice with the community and whomever wants to learn more. Since becoming a yoga teacher he is also became a Reiki practitioner and an ordained minister to further his practice and cause.



Amanda DePaiva
Yoga Instructor
Amanda was first introduced to yoga in 2005 as a form of exercise.  She enjoyed the physical practice of yoga, however, was not yet exposed to the wonderment of all eight limbs. In 2019, she came to Winston-Salem to work as a pediatric nurse. It was here that she attended a yoga class which focused on tuning inward instead of the achievement of a "perfect pose."  She was taught to use yoga to expand, to heal and "to fill up her cup."  As she navigated through the demands of her nursing career, yoga provided a balance, a sanctuary.  Her excitement for these newfound tools was uncontainable and she began sharing her passion with others.  Her ultimate dream is to incorporate yoga and meditation into hospitals, and it be normalized to provide holistic resources.  She continues to practice as a pediatric nurse as well as a Registered Yoga Teacher (RYT-200), a Reiki-1 practitioner and a meditation teacher.  Her favorite kind of class is one where the students can bridge the connection between body and breath.  Her hope is that you leave her class feeling better than when you walked in. "Yoga is not about holding your breath or forcing yourself to shrink into the posture.  Yoga is about expressing the posture in a way to continue to expand your breath fully."


Rachel Drake
Yoga Instructor
Rachel is an Ohio native who found her love for yoga in 2013. Being busy with grad school and working led her to a search for ways to de-stress and start moving her body. Yoga opened a brand new world.  Her reasons for practicing have changed over the years but include needing to "exercise", healing the mind and emotions in a safe space, finding confidence and strength, and feeling that spiritual connection of the mind and body when she steps on the mat.  Yoga and meditation have had such a positive transformation in her life, that she now shares that love with the community. Rachel is a Registered Yoga Teacher at the 200-hour level (RYT-200), a Reiki-1 practitioner, and meditation teacher. Her style of teaching holds space for others to explore their practice, by bringing her energy and passion to her teachings. Bringing her students to a more empowering awareness of their breath and asana practice.  When Rachel is not teaching you can find her hiking, hanging out in the community, or running her downtown business, Earth Sage.  



Courtney Ford
Yoga Instructor and Reiki Master
Courtney (E-RYT 200, Holy Fire Reiki Master) began practicing yoga in 2013 and instantly recognized the countless healing benefits. In 2015, she completed her RYT 200 Yoga Alliance certification in Denver Colorado, with an emphasis in Baron Baptiste's Power yoga and Vinyasa. Her love of movement practice led her to continue her education where she completed yoga sculpt, barre, mat pilates and personal training certifications. Courtney creates a safe, non-competitive space for her students to dive beneath the surface of their daily lives to find deeper meaning and inspiration. Her classes offer intentional themes, emphasizing pranayama breathing techniques, mindfulness, and meditation. Along her spiritual journey Courtney found Reiki, meditation and sound to be beneficial and powerful to her own healing. She is acknowledged by the Usui Reiki system of natural healing as a Holy Fire Reiki Master. 

Tiffany Henderson
Yoga Instructor
Tiffany is a Yoga Alliance certified instructor RYT 200. She is a graduate of the first yoga teachers training class offered at The Breathing Room in Jan 2021 (CYT 230). She is a native of Winston Salem North Carolina. Tiffany has been doing spiritual work for most of all her life and considers herself to be a true "spiritual humanitarian". She is a professional psychic and tarot card reader. She has worked for several popular psychic companies since 2016. Tiffany's practice and teaching focuses on helping individuals create a new way of thinking about life. Her abilities have aided many people to awaken to their true purpose and destiny. Yoga has been a life changing journey for Tiffany. "The Spirit of Yoga is powerful, and we can see its benefits consume our entire lives". Tiffany teaches students of all age groups. She is passionate about guiding students on a journey of self-discovery and awareness. "My focus is helping people who want to become well mentally which leads to wellness physically". I offer services that teach students the spiritual benefits of yoga and its foundations. Tiffany also specializes in techniques that help students cope and navigate everyday life with boldness.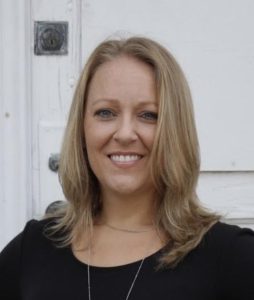 Shannah Holbrook
YOGA INSTRUCTOR
Shannah is a 500-hour certified yoga instructor whose training is rooted primarily in the Vinny and Iyengar traditions.  She has a deep respect for the spiritual journey that yoga has brought to her life.  Shannah is particularly passionate about sharing her love and admiration for the practice with those who may not fully embrace their potential.   She enjoys helping her students cultivate and explore their own personal practice as they learn to appreciate their body and their mind through intentional reflection and gratitude.  Key outcomes of her classes are typically an increase in self-awareness, self-confidence, and mindfulness. Shannah loves to discuss the anatomy of asanas and the philosophy and ethical aspects of yoga with her students as their practice grows! 


Abbey Lefko
YOGA INSTRUCTOR
Abbey has been practicing yoga for over nine years, but really fell in love with the practice in 2019, when she began using yoga as a way to manage stress and improve her mental health. She is a Charlotte, NC native who recently relocated to the Winston-Salem area. She is in graduate school at Wake Forest University studying Clinical Mental Health Counseling. She hopes to one day tie yoga into her practice as a counselor. Abbey is a 500-hour registered yoga teacher. She earned both her 200 and 300-hour yoga teacher certifications from Arrichion Hot Yoga in Charlotte, NC. As a yoga teacher her goal is to help students enjoy moving their bodies. She is a firm believer that all bodies are made for yoga. Exercise should be fun and it should make you feel good, both physically and mentally. She believes yoga is so much more than just exercise, it is a way for us to connect to ourselves and attend to our mental, spiritual, and emotional needs. Her style of yoga is inspired by vinyasa flow and the connection between movement and breathing. She strives to make her classes both energetic and accessible.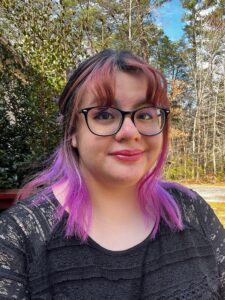 Jarytza Linares
YOGA INSTRUCTOR
Jarytza is a 200-RYT Yoga Alliance Certified Instructor aims to increase access to yoga through language and ability. As a first generation immigrant, Jarytza is passionate about providing services that people may be hesitant to attend due to a language barrier.  She was introduced to yoga in 2017 during a difficult stage in her mental health journey and completed their 200-RYT training in 2021.  Currently, Jarytza is also a licensed therapist who uses a bottom-up approach as she notes the mind-body connections to wellbeing and importance of holistic care.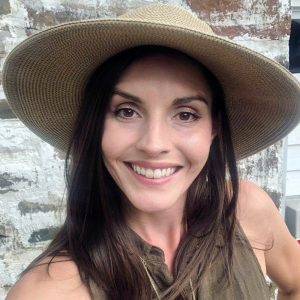 Jessica McDonald
YOGA INSTRUCTOR
Jessica is a creative spirit, wife, and mother of two beautiful girls. Born and raised in Colorado, she has been practicing yoga since 2006 when she was invited to attend class with a friend. It was love at first savasana! Her appreciation for the practice has deepened over the years, using it as a powerful tool to navigate motherhood, anxiety, self-discovery, and more. Jessica completed her 200 RYT at The Breathing Room in June, 2022. Through yoga she hopes to help others connect with themselves, inviting them to experience the physical, mental and spiritual transformation of the practice. When not on the mat, Jessica can be found spending time with her kids or in the garden. She is happiest basking in the sunshine and loves to combine her connection to nature with her love of yoga, often practicing or teaching classes right in her own backyard. 


Wendy Perrell
Meditation Teacher
Dr. Wendy Perrell walks the path as an author, Shaman, healer, meditation and spiritual teacher, energy alchemist, medium, and soul empowerment coach. She is on mission to help people awaken to their light and feel empowered to fulfill their soul's purpose. As a multi-dimensional being, she serves others as a spiritual midwife, messenger, teacher, and spiritual translator as she assists people to feel comfortable to step out of the spiritual closet and live from the soul.  With gentleness and humor, she helps people to seamlessly integrate their spiritual gifts with life goals and heart's desires while walking in both worlds – physical and spiritual, with ease and grace. 
Dr Wendy uses meditation as a way to help the ego step aside so that the soul light can shine. She uses guided meditation to help you discover your highest path and how to work around challenges as you step into your soul's purpose with confidence. She meets people at the soul level, wherever they are in awakening process and teaches how to activate their soul guidance system, strengthen their spiritual muscle, honor their divine human blueprint, and channel their spiritual team. 
Dr. Wendy works with a powerful team of Ascended Masters, Angels, Lemurians, Pleiadeans, Elementals; transcending the limitation of language and science. She is an expert in balancing karmic patterns, resolving past life hold-ups, illuminating natural spiritual gifts, as well as eliminating negative emotional and thought programming. With the assistance her angelic team, she can read your energy, explain why it is stuck and facilitate healing inside and out. She has shared part of her awakening story and client's stories in her book, Coming Out of The Spiritual Closet, as a means to assist others in their awakening process. Dr. Wendy is the founder of Dr. Wendy Empowers where she provides soul essentials that empower and encourage all souls to shine.

Ryan Price
Yoga Instructor
Ryan began practicing yoga in 2013. After his first class, he was hooked. The state of relaxation, both physical and mental, that he felt after practicing yoga was life-changing. After a few years of practicing, Ryan's yoga teacher encouraged him to pursue teacher training. He completed his certification as an RYT-200 in 2016 and has now taught for over 500 hours. Ryan enjoys sharing the transformational gifts and benefits that yoga practice has brought to his life with others. His usual teaching style follows a fairly slow pace, giving ample time to dial in alignment and to simply 'be' in a posture. When he's not teaching, you may find him walking around town!

Dont'a Thomas
Yoga Instructor
Dont'a Thomas is a 200RYT Yoga Alliance certified instructor with over 12 years of experience in holistic health and wellness.  He is an American Sports and Fitness Association (ASFA) certified master trainer, specializing in body mechanics and functional exercise.  He is also a nutrition and digestive specialist, as well as an herbal practitioner.  Dont'a has worked in physical therapy and has trained innumerable people.  His client base has included professional athletes and fighters, patients recovering from injury or surgery, and seniors trying to maintain strength, mobility, and flexibility.
Dont'a advocates for all of his students to bring ME: Maximum Effort into every exercise and every movement, as that is the key to incredible results. He strives to understand his students' goals and pushes himself to help them reach those goals.  He is passionate about combating childhood obesity and using physical movement to boost self-esteem.  His ideal vision is to see our community become a holistically healthy environment where people are active, engaged, and connected through healthy relationships.

Gail Ward
Yoga Instructor
Gail comes to The Breathing Room with a passion for sharing the physical, emotional, and healing benefits of yoga.  After a career in public education, she has shifted her life to focus on wellness work.  Her 26-year connection with the YMCA led her into wellness coaching and group exercise instruction, including small and large group yoga classes.  Gail has had the privilege to work with a variety of instructors and practice a wide variety of yoga styles.  After certifying as a 200 hour yoga teacher through K10 Yoga, Gail has led classes in gentle yoga, deep stretch yoga, chair yoga, senior yoga, and chakra-aligned yoga posture classes.  She has particular interest in yoga for children and yoga to support patients with chronic diseases.  Through her classes, Gail strives to provide a warm atmosphere where all students feel welcome, accepted to begin where they are, encouraged to reach their yoga goals and where students internalize techniques they can use to bring centeredness to daily life.

Dezmon Woods
Dance Instructor
A native of the "City of Arts & Innovation", Dezmon Woods is a dynamic performer and dance insructor. He developed a passion for the performing arts at a young age. As a student, Dezmon was a member of Parkland Magnet High School's Dance Movement Company, Choral Ensemble, and Men's Ensemble. He was cast in various high school productions, including The Nutcracker, The Wizard of Oz, and Guys and Dolls. He was also a part of -and currently coaches- the Dancing Debs marching band auxiliary. At Winston-Salem State University, Dezmon was a member of the Association of Rhythmic Talent, the WSSU Choir, and Schola Cantorum. His travel and performances with WSSU took him all over the United States and to places such as the Bahamas and South Africa. Dezmon premiered with the NC Black Repertory Company in the 2015 production of Black Nativity and returned as a cast member in 2016, 2017, and 2019. In 2016, he was also cast by the NC Black Repertory Company as part of the ensemble in The Gospel According To Broadway. Dezmon's most recent work, Gem, produced and directed locally by Nathan Ross Freeman, premiered at A/perture Cinema in June 2019.
Intentional Expressions – Dezire Dance
Instructed by Dezmon Woods, this beginner level dance class explores a variety of ideas that are essential for any form of artistic movement. Participants will engage in assorted styles of dance including Modern, Jazz, Hip Hop, African, and more! All classes will include fundamental body conditioning geared toward preparing participants for the particular style of movement per class. Creative combos will blissfully conclude each class, connecting choreographic intent to physical motion. Ages 10+ will find their purpose as the dancer they desire to be through Intentional Expressions! Register via phone (336-618-3748) or via email (de*****@gm***.com). Class fee of $20/student is payable in cash, card, or Venmo.