Founder and Owner, Suzy McCalley

Suzy has been passionate about practicing and teaching yoga for more than 16 years.  Her unique journey brought her from Rio de Janeiro, Brazil to Austin, Texas, then to Winston Salem where she opened The Breathing Room in 2013.  A highly creative artist, Suzy has produced a solo album, written and produced her own plays in Winston Salem and NYC, starred in a feature film and teaches on all of these subjects.  Suzy incorporates a range of holistic practices into her work, including many styles of yoga (influenced by everything from kundalini to yin and ashtanga), meditation practices, breathing techniques and tai chi techniques. She is also a Reiki Master Teacher, a certified EFT (Emotional Freedom Tapping) Practitioner and Access Bars Facilitator.
She works privately with clients to achieve greater mental, emotional and physical balance.  She is also a professional speaker and leads group classes and retreats for businesses, churches, schools and non-profit organizations.  Clients that have worked with Suzy experience tremendous results, including greater health, happiness, stress reduction and an overall increased sense of wellbeing in their personal and professional lives.
_______________________________________________
Director of Operations, Karen Sigmon-Smith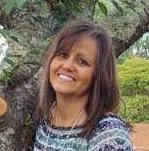 Karen was an administrator in the health and wellness industry for over 25 years.  Her career focused on educating the community and clinic patients about healthy lifestyles and personal wellness practices.  She managed programs, projects, and multi-disciplinary teams that delivered the engaging and interactive curricula that Karen designed to guide individuals, families, and communities through behavior change for better health.  Her own spiritual journey led her to seek certification as a holistic life coach.  That experience shed light on the depth and impact that various modalities can have on the process of healing.  A desire to dig deeper led to her certification as a 200 hour RYT in 2022.  She enjoys teaching yoga for beginners and helping individuals set and achieve personal health goals as part of their ideal wellness vision.  Karen uses her leadership and organizational skills to spearhead the growth and expansion of the studio and the programs that we deliver across the greater Winston-Salem area.
_______________________________________________
Studio Manager, Courtney Ford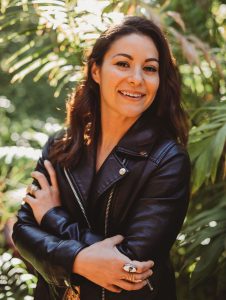 Courtney (E-RYT 200, Holy Fire Reiki Master) began practicing yoga in completed her RYT 200 Yoga Alliance certification in Denver Colorado, with an emphasis in Baron Baptiste's Power yoga and Vinyasa. Her love of movement practice led her to continue her education where she completed yoga sculpt, barre, mat pilates and personal training certifications. Courtney creates a safe, non-competitive space for her students to dive beneath the surface of their daily lives to find deeper meaning and inspiration. Her classes offer intentional themes, emphasizing pranayama breathing techniques, mindfulness, and meditation. Along her spiritual journey Courtney found Reiki, meditation and sound to be beneficial and powerful to her own healing. She is acknowledged by the Usui Reiki system of natural healing as a Holy Fire Reiki Master.