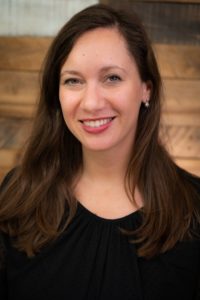 "Suzy has been passionate about practicing and teaching yoga for more than 15 years.  Her unique journey brought her from Rio de Janeiro, Brazil to Austin, Texas, then to Winston Salem where she opened The Breathing Room in 2013.  A highly creative artist, Suzy has produced a solo album, written and produced her own plays in Winston Salem and NYC, starred in a feature film and teaches on all of these subjects.  Suzy incorporates a range of holistic practices into her work, including many styles of yoga (influenced by everything from kundalini to yin and ashtanga), meditation practices, breathing techniques and tai chi techniques. She is also a Reiki Master Teacher, a certified EFT (Emotional Freedom Tapping) Practitioner and Access Bars Facilitator."
She works privately with clients to achieve greater mental, emotional and physical balance.  She is also a professional speaker and leads group classes and retreats for businesses, churches, schools and non-profit organizations.  Clients that have worked with Suzy experience tremendous results, including greater health, happiness, stress reduction and an overall increased sense of wellbeing in their personal and professional lives.
Feel free to contact Suzy directly with any questions or to schedule any of these incredible services! su*************@gm***.com
One on one personal coaching can be an integral part of a balanced wellness program. As your coach, Suzy uses a relational approach to help facilitate your highest You!
Premium comprehensive and 100% customized program for those that want to go deeper – combining tools like yoga, coaching, reiki, journaling, meditation, vocal toning and creative recovery for powerful lasting change!  Discover, create and manifest greater physical, mental, emotional and spiritual health and wealth!
What folks have said about working with Suzy:
"My only wish is that I had started this sooner."  74 year old client, Winston Salem NC
"Suzy is an amazing health facilitator!  You will leave your session feeling centered and uplifted, every time"  Anna, Winston Salem NC
"Oh my gosh, I feel so good! I feel like I should pay you a million dollars!" Jacqueline, New Bern NC
"Suzy is skilled at helping me focus on the present, embracing my emotions and working through them" Richard, Winston Salem NC
"Physically this work has helped with range of motion and flexibility and probably a bit with over all strength.  It certainly has contributed to relief of stress and given me a vehicle to connect emotionally to inner issues and to be able to visualize and communicate with those issues." Allen, NC
"After completing the 90 Day Program, I have more confidence, more trust in myself, am enjoying my relationships more, doing better in my business and having more fun!"  Rebecca, Asheville NC
Private Yoga Sessions: Start or deepen your yoga practice with these specially tailored yoga sessions with Suzy. Yoga is a life practice. It is the union of mind, body and spirit. Suzy's private sessions allow for deeper individual attention for your practice. Clients work with Suzy on their individual goals whether they be to release stress, gain physical fitness or achieve greater life balance. Suzy's varied and extensive training allows her to pull from various traditions and yoga styles to offer the most effective and appropriate practice for you. Sessions are tailored to each individual's needs and typically include meditation, breath work, asanas (yoga poses) and movement. Each session is different! Suzy's clients and students range from children to older adults and persons with disabilities, as well as beginning to advanced. Clients report feeling better, stronger and more flexible with increased health physically, mentally and emotionally.
Private Voice Lessons: Fun and powerful private voice lessons. All levels and abilities. Suzy has been singing as long as she can remember. Her first time in the recording studio was at 5 years of age. Friends say she "wakes up singing and goes to bed singing". Her formal training was in choirs and private classical voice lessons. However, she now sings folk, country, blues, jazz and more. Her passion is empowering her students to discover and celebrate their own authentic voices. Suzy writes her own songs and is currently working on her debut solo album "Into the Flame".
Private Violin Lessons: Excellent Private Violin Lessons. Range of styles for all ages and abilities. Although Suzy's background and training is in classical violin, she now plays a range of musical styles including country, folk, blues, improvisational and more. Suzy has an 8 year old son Henry and really loves to work with children. She has experience developing music training programs with youth as young as 5, as well as teenagers and adults. In addition to violin training, Suzy helps students develop music skills to help them with any instrument. Students also develop the focus, discipline, confidence and determination required for success in their lives.
Reiki Sessions: Reiki is an energy balancing system that can help us release tension and experience greater health physically, emotionally, mentally and spiritually. It originates from Japan and is passed down through lineage. Reiki (and Healing Touch – a related system) is currently used in many clinical and hospital settings to help alleviate stress and anxiety associated with pre and post surgery. Reiki is performed both with hands directly on the client as well as working with the client's energy field. Suzy has been practicing Reiki for many years with her friends, family and clients with amazing results including reduced stress and anxiety, increased ability to focus and relax, better sleep and greater overall enjoyment of life.