There's a jar of light brown liquid on our kitchen table, a shimmery layer of oil over its surface. "Do not drink!" proclaims the handwriting scrawled on the lid. "Wasp repellent!"
If you're like me, an amateur natural health enthusiast, you're probably familiar with using essential oils for aromatherapy and relaxation – perhaps a few drops of lavender in the bath or drizzled into your favorite massage oil. But did you know you can also use them in place of toxic household chemicals?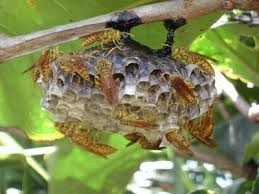 This discovery came for us on a recent Wednesday that started as usual. My partner, Matt, raced out the door on his way to work: car keys in one hand, lunch in the other, on the verge of being late. I waved goodbye from the armchair where I sat, bouncing our 9-week old son on my knee. A moment later, I sprang up in alarm at the sound of frantic pounding at the front door. A moment later, Matt burst inside. "Wasps!" he panted. "Wasps built a nest in the car door!"
Needless to say he was late for work that day.
Shenanigans ensued, involving a raincoat, a shovel, and running for his life. Meanwhile, I searched through our miscellaneous household supplies for wasp repellent. But what I found was disturbing. Most commercial bee and wasp treatments are highly toxic, not only to their intended targets, but to other insects, animals, and even humans. Some have been banned by the EPA; another is the target of a lawsuit due to the risk it poses to already-imperiled honeybees.
With a young child, a dog, and our vegetable garden all nearby, I decided that spraying toxic chemicals all over our car – not to mention the wasps' favorite hiding places in our porch chairs, wind chimes, and vinyl soffit – just wasn't worth it.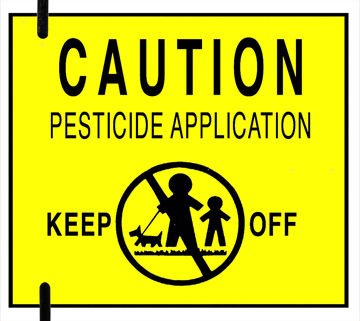 On a hunch, I turned my search to essential oils. Just a few minutes of research turned up an article on the use of essential oils as a wasp repellent. The study of 21 essential oils found that 17 were effective in repelling yellowjackets and paper wasps: clove, pennyroyal, lemongrass, ylang ylang, spearmint, wintergreen, sage, rosemary, lavender, geranium, patchouli, citronella, Roman chamomile, thyme, fennel seed, anise and peppermint. A combination of clove, geranium, and lemongrass, with optional rosemary, was found to be completely effective. So if essential oils worked completely, why use toxic insecticide?
I ran some water in an old glass jar and hastened to my medicine cabinet. I didn't have all the oils mentioned, so I tried 50 drops of thieves blend (a premixed blend of lemon, cloves, eucalyptus, cinnamon, and rosemary), and 25 drops each of peppermint and eucalyptus. For good measure, I dumped in an old bottle of pennyroyal tincture, leftover from a previous attempt to get rid of fleas. But that's another story.
As any parents of a young child will understand, this actually took a few days to complete. During that time, the wasps obnoxiously rebuilt their nest every time we re-parked the car in front of the house (thus necessitating more raincoat-and-shovel battles from Matt).
When the potion was finally complete, Matt ventured forth with a spray bottle and thoroughly dosed the car.
And the wasps? They were never heard from again. While I have seen them checking out our mailbox, one dose was all it took to totally repel them from the car. Who needs insecticides, eh?
If you're interested in trying natural insect repellent at your home, check out the Restore2Balance essential oils available in the reception area at The Breathing Room. Choose a couple of the oils mentioned above – say, clove and lemongrass. Add 30-50 drops of each to 1 cup of water and spray as needed.
Enjoy the last bee-free days of summer – naturally!
-Sadie Kneidel
Sadie Kneidel has an MS in clinical mental health counseling. She is also a certified yoga instructor, reiki practitioner and author of two books on natural living as well as numerous nationally syndicated articles. Check out her books:  Veggie Revolution:  Smart Choices for a Healthy Body and a Healthy Planet and Going Green:  A Wise Consumer's Guide to a Shrinking Planet, and visit her website to learn more!