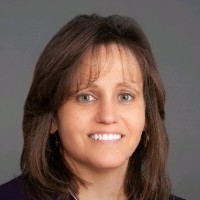 Karen has been a wellness professional for over 25 years. With both undergraduate and graduate degrees from the University of North Carolina at Chapel Hill, her education and training equipped her with solid contextual and theoretical foundations to guide life changing transformations. Her care and compassion for people, her dynamic personality, as well as her own life experiences combine to make her an extremely effective coach, advocate, and guide. 
Karen's passion is helping individuals, families, and organizations fully realize, embrace, and apply their own knowledge, skills, and abilities toward wholeness in body, mind, and spirit.  Programs and teams under her leadership have provided health education, biometric screenings, annual physicals, and health risk assessments as critical components of personal wellness.  Karen is also a trained diversity and inclusion program facilitator and a trained spiritual mentor. 
Karen has completed wellness coach training through both Wellcoaches and the University of North Carolina at Greensboro.  Her certifications include wellness coach, corporate wellness coach, lifestyle and fitness coach, as well as holistic life coach.  She has provided coaching services locally through Blue Cross/Blue Shield of North Carolina, Novant Health, Take Care Health Systems, and Atrium Health Wake Forest Baptist.  She believes strongly that the answers lie within the client themselves and that personal goals are most effectively achieved when approached through multiple modalities.  
Karen is available to provide coaching telephonically, virtually, and/or in person.  Reach out to her at (336) 608-6898 or si*********@gm***.com for more information and/or scheduling.