Suzy McCalley
Owner/Yoga Instructor
Suzy McCalley is a wellness coach, certified yoga and reiki practitioner, singer, actor, writer, speaker and entrepreneur. She was born and raised in Brazil by professional musicians and community-based entrepreneurs. Her passion is educating on issues related to business, stress and life balance. Suzy is a founder and co-owner of The Breathing Room, and also offers private yoga sessions.
Private clients and students that have worked with Suzy through her coaching and wellness program experience tremendous results. Clients gain new skills such as increased strength and flexibility, more effective emotional and mental management, reduced stress, greater confidence and productivity, increased levels of peace, joy, and overall satisfaction in their lives.
Suzy has been passionate about practicing and teaching yoga for more than 12 years.  Her unique journey brought her from Rio de Janeiro, Brazil to Austin, Texas, then to Winston Salem where she has lived for the past 8 years with her sweet son Henry.  A highly creative artist, Suzy sings, acts, writes, dances, plays the violin and teaches on all of these subjects.  Suzy incorporates a range of holistic practices into her work, including many styles of yoga (influenced by everything from kundalini to yin and ashtanga), meditation practices, breathing techniques and tai chi techniques. She is also a Reiki Master Teacher and a certified EFT (Emotional Freedom Tapping) Practitioner. 
She works privately with clients to achieve greater mental, emotional and physical balance.  She is also a professional speaker and leads group classes and retreats for businesses, churches, schools and non-profit organizations.  Clients that have worked with Suzy experience tremendous results, including greater health, happiness, stress reduction and an overall increased sense of wellbeing in their personal and professional lives.
She currently offers private yoga sessions, coaching session, violin lessons, voice lessons, reiki sessions and EFT sessions.
Feel free to contact Suzy directly with any questions about these services!  suzana.mccalley@gmail.com

Louis Bowman
Yoga Instructor
Louie was First introduced to Asian philosophies and training at the age of 12 with the practice of Shaolin Kung Fu. Adding to that practice Tai Chi and the understanding of the body's energies, meditation and devotional practices until his later twenties. Louis also studied various religions and theologies throughout his years. In his later 30s suffering a devastating back injury that left him jobless for 3 years and laying on his back he found the practice of classical Indian music which led him in-turn to the practice of yoga. After Louis found greater health, flexibility, and overall well-being through his practice of yoga, he decided to share his practice with the community and whomever wants to learn more. Since becoming a yoga teacher he is also became a Reiki practitioner and an ordained minister to further his practice and cause.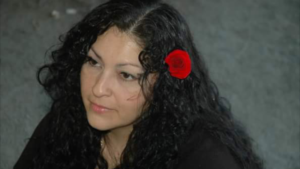 Julie Dunton
Yoga Instructor
Julie is a Colorado native but has resided in North Carolina for 25 years. She began practicing as a student of Iyengar style yoga in 2008. She attained her 200 hour instructor certification in 2012 through Sunrise Yoga in Clemmons, NC.
Julie's wellness background includes 4 years in the martial arts of tai chi and kung fu, from those practices she applies the controlled breathing and meditation methods, as they are essential for relaxing in each pose.
Her journey of enlightenment has been fueled by her encouraging passion to heal mind, body, and soul through the art of yoga. She has been gifted with authentic compassion that has a resonating ability to help her attune to the personal need of each student. Julie recognizes the essential need for whole body healing, and that need can be vitally enhanced by the calm and relaxing benefits of yoga.

Rachel Drake
Yoga Instructor
Rachel is an Ohio native who found her love for yoga in 2013. Being busy with grad school and working led her to a search for ways to de-stress and start moving her body. Yoga opened a brand new world.
Her reasons for practicing have changed over the years but include needing to "exercise", healing the mind and emotions in a safe space, finding confidence and strength, and feeling that spiritual connection of the mind and body when she steps on the mat.
Yoga and meditation have had such a positive transformation in her life, that she now shares that love with the community. Rachel is a Registered Yoga Teacher at the 200-hour level (RYT-200), a Reiki-1 practitioner, and meditation teacher. Her style of teaching holds space for others to explore their practice, by bringing her energy and passion to her teachings. Bringing her students to a more empowering awareness of their breath and asana practice.
When Rachel is not teaching you can find her hiking, hanging out in the community, running her small business, and working her HR job in the corporate world.

Tiffany Henderson
Yoga Instructor
Tiffany is a Yoga Alliance certified instructor RYT 200. She is a graduate of the first yoga teachers training class offered at The Breathing Room in Jan 2021 (CYT 230). She is a native of Winston Salem North Carolina. Tiffany has been doing spiritual work for most of all her life and considers herself to be a true "spiritual humanitarian". She is a professional psychic and tarot card reader. She has worked for several popular psychic companies since 2016. Tiffany's practice and teaching focuses on helping individuals create a new way of thinking about life. Her abilities have aided many people to awaken to their true purpose and destiny. Yoga has been a life changing journey for Tiffany. "The Spirit of Yoga is powerful, and we can see its benefits consume our entire lives". Tiffany teaches students of all age groups. She is passionate about guiding students on a journey of self-discovery and awareness. "My focus is helping people who want to become well mentally which leads to wellness physically". I offer services that teach students the spiritual benefits of yoga and its foundations. Tiffany also specializes in techniques that help students cope and navigate everyday life with boldness.

Christopher Love
Yoga Instructor
Christopher Love is a 500 E-RYT Yoga Alliance certified instructor with over 20 years of experience in studios, schools, corporate, community, and teacher training programs. He grew up in Greenville, NC and graduated from UNC-G. He earned a master's degree in counseling from the University of Cincinnati and then moved to San Francisco, where he took his first yoga class. He was hooked from the very first 'OM'. Christopher was fortunate to study and practice with many influential and visionary teachers on the west coast, with immersions in the Kripalu, Iyengar, Ashtanga, Forrest, and Anusara traditions. His classes are a unique moving meditation, combining thoughtfully sequenced asana with clear alignment and conscious flow. All levels are welcome and supported. In private practice, Christopher counsels individuals and couples seeking wisdom and guidance on the path. His passion is assisting others towards a deeper relationship with life through compassionate inquiry and personal reconciliation. Christopher lives in Winston-Salem with his husband Sean and their dog Flap. For more information, visit his website: lovechristopher.com.

Ryan Price
Yoga Instructor
Ryan began practicing yoga in 2013. After his first class, he was hooked. The state of relaxation, both physical and mental, that he felt after practicing yoga was life-changing. After a few years of practicing, Ryan's yoga teacher encouraged him to pursue teacher training. He completed his certification as an RYT-200 in 2016 and has now taught for over 500 hours. Ryan enjoys sharing the transformational gifts and benefits that yoga practice has brought to his life with others. His usual teaching style follows a fairly slow pace, giving ample time to dial in alignment and to simply 'be' in a posture. When he's not teaching, you may find him walking around town!

Olivia Sledge
Yoga Instructor
For nearly 20 years, Olivia Sledge has been an accomplished cultural dancer, theatrical performer, educator, teacher, choreographer, visual artist, program coordinator and teaching artist.  She is also an advocate and promoter of fitness, health, holistic wellbeing and both cultural and healing arts. She graduated summa cum laude with a Bachelors degree in Architecture from NC State University and has been deeply engaged in various artistic, cultural, and educational disciplines. After practicing yoga on a personal level for many years, she became a certified 200-HR Yoga Instructor.  Olivia's infectious smile, energetic yet mellow teaching style, and her passion for wellness, yoga, education, theater, arts and cultural dance have inspired hundreds of children and adults of all ages to engage in a path of deeper healing and understanding through self-expression, artistic exploration, culture, fitness, wellness, and community involvement. Olivia believes that fitness preserves the physical body but connection and self-discovery through movement, creative expression, and the healing arts preserves not only the physical and mental body, but also the soul! Her vast knowledge of culture and dance, as well as her ability to tap into the hearts of her students, is seamlessly interwoven into her unique style of yoga.

Dont'a Thomas
YOGA Instructor
Dont'a Thomas is a 200RYT Yoga Alliance certified instructor with over 12 years of experience in holistic health and wellness.  He is an American Sports and Fitness Association (ASFA) certified master trainer, specializing in body mechanics and functional exercise.  He is also a nutrition and digestive specialist, as well as an herbal practitioner.  Dont'a has worked in physical therapy and has trained innumerable people.  His client base has included professional athletes and fighters, patients recovering from injury or surgery, and seniors trying to maintain strength, mobility, and flexibility.
Dont'a advocates for all of his students to bring ME: Maximum Effort into every exercise and every movement, as that is the key to incredible results. He strives to understand his students' goals and pushes himself to help them reach those goals.  He is passionate about combating childhood obesity and using physical movement to boost self-esteem.  His ideal vision is to see our community become a holistically healthy environment where people are active, engaged, and connected through healthy relationships.

Bre Winston
YOGA Instructor
Bre remembers being drawn to the world of holistic wellness as early as 15 years of age. During her undergraduate experience at Winston-Salem State University, Bre discovered and fell in love with the practice of yoga. Not only did yoga and meditation help her overcome a lot of abuse and racial trauma, she saw how much it helped her peers who were predominantly Black. After years of building her consistent asana practice, Bre decided to become a certified yoga teacher. She continues to hold space for trauma survivors and the BIPOC community, so that they, too, can be inspired to use yoga as a healing tool. Bre is committed to sharing the benefits of yoga with those who may not understand it and promoting inclusive environments and radical social justice through yoga. 

Dezmon Woods
Dance Instructor
A native of the "City of Arts & Innovation", Dezmon Woods is a dynamic performer and dance instructor. He developed a passion for the performing arts at a young age. As a student, Dezmon was a member of Parkland Magnet High School's Dance Movement Company, Choral Ensemble, and Men's Ensemble. He was cast in various high school productions, including The Nutcracker, The Wizard of Oz, and Guys and Dolls. He was also a part of -and currently coaches- the Dancing Debs marching band auxiliary. At Winston-Salem State University, Dezmon was a member of the Association of Rhythmic Talent, the WSSU Choir, and Schola Cantorum. His travel and performances with WSSU took him all over the United States and to places such as the Bahamas and South Africa. Dezmon premiered with the NC Black Repertory Company in the 2015 production of Black Nativity and returned as a cast member in 2016, 2017, and 2019. In 2016, he was also cast by the NC Black Repertory Company as part of the ensemble in The Gospel According To Broadway. Dezmon's most recent work, Gem, produced and directed locally by Nathan Ross Freeman, premiered at A/perture Cinema in June 2019.